Lois McMaster Bujold & the Damon Knight Grand Mistresses of SFF
4 min read
I was excited and delighted to learn this week that one of my personal favourite authors, Lois McMaster Bujold, has been named the 36th Damon Knight Grand Master for her contributions to science fiction and fantasy! From the current SFWA President:
Lois McMaster Bujold has had an undeniable influence on the field of science- fiction and fantasy. From the the Vorkosigan Saga, to the Chalion series and the Sharing Knife series, she finds new ways to explore the genre, mixing and matching everything from regency to science fiction. With dozens of books in multiple languages, while continuing to write, she is one of the most prolific authors working today. Importantly, she also serves as a role model for many writers, including me. In A Civil Campaign, she wrote, "Reputation is what other people know about you. Honor is what you know about yourself." There is no doubt about Lois McMaster Bujold's honor and becoming SFWA's newest Grand Master only underlines her sterling reputation.

Mary Robinette Kowal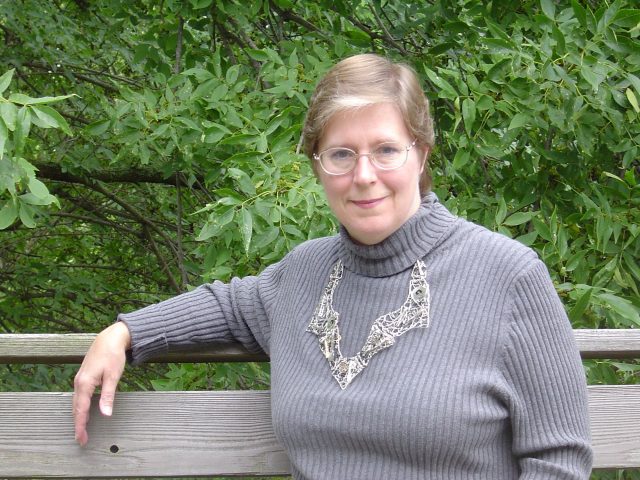 The Damon Knight Memorial Grand Master Award is bestowed by the Science Fiction & Fantasy Writers of America (SFWA) to a writer who has made a long and enduring contribution to the field, presented along with the Nebula Awards at the annual Nebula Conference. The award was started in 1975, but it hasn't been awarded every year.
Andre Norton was the first woman to receive the award in 1984. That sounds like a big gap, but I suppose that it's not too bad, considering only five people had received the award before her. The long gap between her and Ursula LeGuin in 2003, however, is considerably more suspect. Since then, the other women to have received the award have been Anne McCaffrey (2005,) Connie Willis (2012,) C.J. Cherryh (2016,) Jane Yolen (2017,) and Ms. Bujold this year. In total, there have been seven women to have received the Grand Master award since its inception, out of a total of 36 awards given.
Why so few? Was it sexism on the part of SFWA? In part, that may have been a factor. It is the privilege of the SFWA President to choose the award's recipient, although many people advise and suggest throughout the year, so in the past, personal biases may have come into play.
But in part, it represents the traditional sexism of the field. There was a time when it was widely believed, thanks in part to the rather public opinions of legendary editor John W. Campbell, who almost singlehandedly established the market for the genre (and who was also a notorious racist) that women simply could not write science fiction. Isaac Asimov, shaped in large part by Campbell's editorial work, was also public about his opinion on this. It became so pervasive that there are still dinosaurs out there who believe it. And as SFF writer Joanna Russ told us in her excellent non-fiction classic How to Suppress Women's Writing, what we now call "the Smurfette Principle" applied. A woman who writes sci-fi? There can be only one!
In recent years, it's clear that SFWA has been working to overcome this unbalance, without neglecting anyone else who might truly deserve it (such as Peter S. Beagle, best known for The Last Unicorn, and William Gibson, best known for Neuromancer.) I have had the pleasure to work with a few of the people who were part of SFWA's board over the past several years, including their most recent President before Mary Robinette Kowal, Cat Rambo, and I know that raising up voices that have been traditionally marginalized is very important to them.
In part, it also represents changing perceptions and a changing market. The beauty of Bujold being recognized, for me, is not just that I'm a fan of her work. Bujold wrote about gay characters, realistic women, and diversity before it was fashionable. The protagonist of her longest-running series is disabled. She also unapologetically delves into subjects that are traditionally considered "women's fiction" in her work. She touches extensively on family legacy stories and romance. One of her most popular novels, A Civil Campaign, which is part of the long-running space opera series, The Vorkosigan Saga, is a Georgian romance in space. And yet, traditionally conservative Baen Books features several books from The Vorkosigan Saga on its recommended reading list of military science fiction and fantasy.
(Incidentally, C.J. Cherryh is on that list too.)
I remember first becoming aware that I aspired to become a science fiction writer and win a Nebula Award when I read Bujold's Nebula-winning novel, Falling Free. So for me, this only seems like a natural evolution. The Vorkosigan Saga and its universe have been a major influence on my own writing, and I couldn't be more pleased for Ms. Bujold.
If you haven't checked out any of the Grand Mistresses, I highly recommend you do so. Their work easily ranks among some of the best SFF ever written, and stands the test of time.