DAW Books: Seeking SFF by Marginalized Voices
2 min read
DAW Books, a long-running independent imprint of Penguin, is looking for SFF from marginalized voices. They are inviting unagented submissions. From their website:
Science fiction and fantasy have always been genres in which creators have infinite space to explore bold and inventive new ideas, while also reflecting the multiplicity of cultures, traditions, and identities of our own world. At DAW, we are proud of the work that our authors have already done to explore and celebrate diversity. We have a history of publishing feminist and LGBTQIA+ fiction, but we are always seeking to expand our own horizons, as well as those of our readers. To this end, DAW is actively seeking new works of science fiction and fantasy written by and/or featuring people of color, Native people, disabled people, neurodiverse people, LGBTQIA+ people, and those from other underrepresented or marginalized communities.

DAW Books Submission Guidelines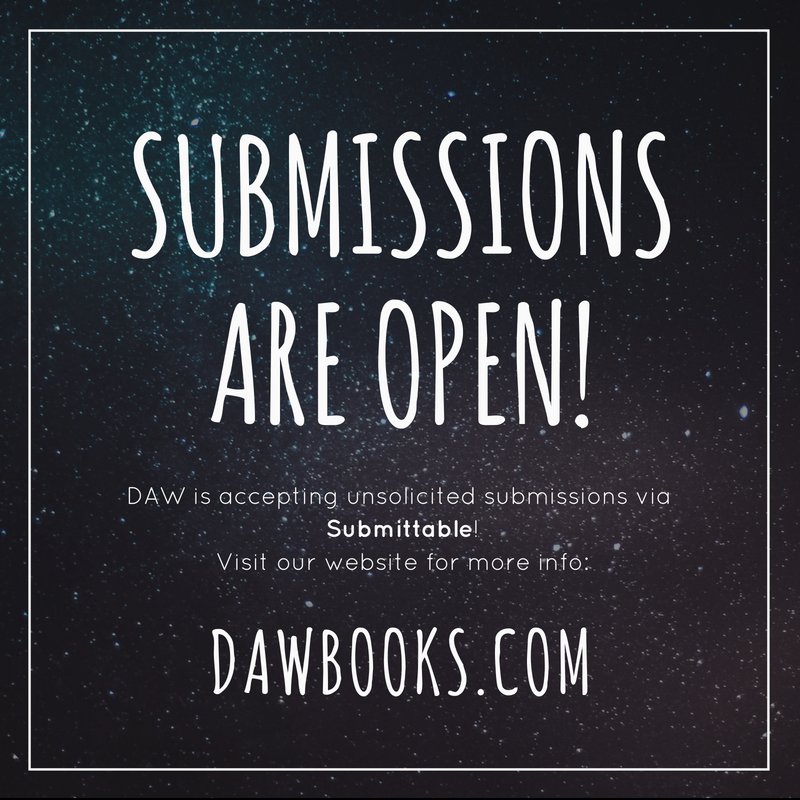 Readers, and writers who are considering submission, will both be happy to know that this claim is absolutely legit. The first book published by DAW in 1972 was Spell of the Witch World by Andre Norton, at a time when sci-fi by women was still controversial. They fostered the writing of C.J. Cherryh, a prominent lesbian writer, and still publish her work and the work of her wife, Jane Fancher, who is her co-author in her famous Gate of Ivrel and Foreigner series. They have published controversial works by Marion Zimmer Bradley and Tanith Lee. They also published the Valdemar series by Mercedes Lackey, including the Vows & Honor trilogy, featuring an ace protagonist, the swordswoman Tarma, and the Lambda award-winning The Last Herald-Mage of Valdemar trilogy, featuring gay protagonist Vanyel Ashkevron — all of this long before any of us from the Alphabet Soup could even expect representation.
And the proof is in the pudding. Not only did Lackey receive the Lambda Award (for books exploring LGBTQ+ themes,) but several DAW authors have received Hugo, Nebula, and Locus Awards for their work. C.J. Cherryh and Andre Norton have also been recognized by the Science Fiction and Fantasy Writers of America (SFWA) as Damon Knight Memorial Grand Masters.
If you would like to consider submitting a manuscript, the submission guidelines and link to their Submittable site can be found here.